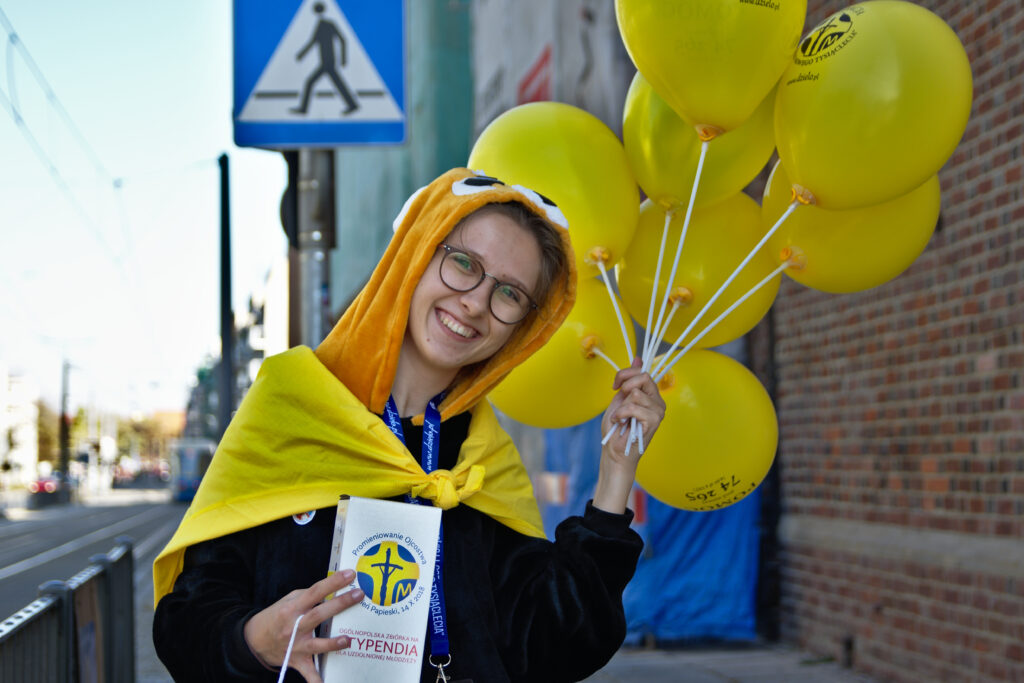 Dzień Papieski od 21 lat obchodzony jest w niedzielę poprzedzającą wybór Karola Wojtyły na Stolicę Piotrową, czyli zawsze przed lub 16 października. To dzień, w którym wspominamy w Kościele osobę i nauczanie świętego Jana Pawła II. Jest to także Dzień, kiedy Rodacy wznoszą Wielkiemu Polakowi żywy pomnik – włączając się w zbiórkę pieniędzy na stypendia dla podopiecznych Fundacji "Dzieło Nowego Tysiąclecia".
W tym roku XXI Dzień Papieski odbędzie się pod hasłem "NIE LĘKAJCIE SIĘ!". To wezwanie przywraca nas do orędzia nadziei, które na początku swojego pontyfikatu przypomniał św. Jan Paweł II. Wezwanie Nie lękajcie się! skierował wtedy Papież do podzielonego świata i wskazał w jaki sposób można przezwyciężyć lęki i obawy przeżywane przez człowieka i całe społeczności. Mimo, iż od inauguracji pontyfikatu św. Jana Pawła II minęło już czterdzieści trzy lata, a źródła lęków i obaw przeżywanych przez ludzi nieco się zmieniły, to niezmiennie odpowiedzią na nie jest prawda o Jezusie, który jest Zbawicielem człowieka — Tym, który nadaje sens ludzkiemu życiu.
W budowę żywego pomnika oraz organizację Dnia Papieskiego możesz włączyć się także Ty! Inspiracje, materiały — katechezy, homilie, rozważania różańcowe, grafiki — można pobrać na naszej stronie dzielo.pl
Zapraszamy!